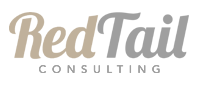 RedTail is a Quality Management Consultancy founded in 2016.  Experienced IT practitioners, The RedTail team have worked as both clients and suppliers giving them unique insight and extensive industry experience across a wide range of sectors. The company exists to deliver a sustainable, achievable level of excellence that fits with the goals and ambitions of its clients.
Discover  Analyse  Optimise – A curated talent pool providing Bespoke Testing services and professional resources targeted on client needs.
Mould-breaking hybrid methodology
Redtail emerged from a background in fixed price, quality assurance and testing solutions and services, innovators of the 'methodology merge' and behavioural change programs, more recently evolving into a trusted international sourcing partner, curating a bespoke talent pool, working across all methodologies.
From this pool, we provide professional testing resources to meet our client's needs head-on with unfaltering gusto.
What sets us apart?
Redtail represents a turning away from a 'Land & Expand' approach adopted by the established 'big4' Instead we offer a set of services that is entirely fit for purpose and effect. We do so with a sense of professionalism and integrity at all times.
We encourage potential clients to challenge us to deliver more for less while maintaining or reducing levels of risk to the organisation.
We believe that we can significantly reduce operating costs and tailor a  more appropriate set of flexible services to meet our client's needs. Significant licensing savings and lean testing strategies are our hallmarks.
We save time and cost. We reduce pain. We deliver a risk-based approach, perfectly aligned with your business needs.